Electrical – Automation
The secret formula for energy combines with Variable Frequency Drive (VFD), machinery & equipment, process of automation technology to build solutions that satisfy the needs of customers.
We provide overall and comprehensive integration of automation – electrical solutions of factory processes from small, medium to large scale as well as meeting strict requirements in industry such as explosion-proof requirements, lightning protection system, etc.
Medium voltage and Low voltage solutions
We provide package solutions including giving consultancy, designing system, upgrading, transferring systems and equipment, etc. as following:
Switching device

Power metering and monitoring equipment

Surge protection devices

Transformer

Variable Frequency Drive (VFD)
In addition, Thanh Thien also provides power saving, monitoring, analyzing system parameters solutions to optimize power, diagnose, warn and surmount the faults or problems of factory. Since then, schedule proper maintenance and service to avoid unexpected risks.
Automation Control Solutions
We are an integrator and provider the package as well as comprehensive solution for controlling system including a lot of industries with many sizes such as:
Integrated control safety system (ICSS) which is applied in oil refining, petrochemical industry, oil and gas rigs, etc. is a technology platform that combines elements of process control and functional safety including Process Control System (PCS), Fire & Gas Protection System (F&G), Emergency Shut Down (ESD).

Distributed Control System (DCS) is applied to medium and large industrial plants with complex technology, in which, the control system is not centralized in one place, but it distributes and divides control rights to each place in the field, each branch in the system.

PLC/Scada-HMI: Application for small and medium sized factories.
An automation system combines the following into a single automated system: Instruments such as pressure sensor, temperature sensor, flow sensor, etc., Programmable Logic Controller (PLC), Operator Workstation (OWS).
Besides, we also provide solutions for IIoT (Industrial Internet of Things) such as information technology monitoring, the gathering of data, reception and transmission to the cloud so that the factory can be monitored anytime, anywhere.
Automation system structure
Operator Workstation (OWS)
Providing the monitoring control system and data which is collected by SCADA (Supervisory Control and Data Acquisition) software and IPC (Industrial PC) that perform functions such as:
Collecting data of PLC level, after that, analyzing, controlling, checking data and monitoring the entire factory/workshop.

Detecting incidents, alarm, making handling decisions and controlling automatically in time.

Synthesizing backup and reporting, evaluating and monitoring quality, since then, analyzing data and equipment status to make maintenance and upgrade decisions.
Thanh Thien provides consulting services, designing equipment monitoring screens, data in the field, in central control rooms, such as HMI, Operation Panel.
In addition, we can also provide solutions to monitor and collect data on factory performance parameters KPI, OEE, Performance… from a remote location through monitoring factories and workshops in an intelligent way (IoT Platform) via Gateway devices and other cloud platforms to analyze, control data and make timely decisions anytime, anywhere.
PLC is a control device that meets industry standards, so that it has high stability, operating in in a variety of environments and production areas.
We are providing consulting services, programming, upgrading and optimal solutions for factories from light to heavy industrial such as F&B factories, thermal power plants, steel plants, cement, oil refinery, etc.
Thanh Thien Technology JSC. provides consulting, design and calibration services for field equipment (sensors, variable frequency drive, motors…).
In addition, we also provide measuring devices in Process Automation Solutions such as:
Flow meter

Level Gauge

Pressure Gauge

Temperature Measuring Instruments

Weighing Equipment

Position Controller.
With our accumulated capacity and experience for many years in the field of automation, we are proud to be a provider of comprehensive solutions for electrical and automation systems for the factory from operation to instruments. In addition, we can integrate other systems such as data analysis, data prediction, productivity calculation, etc. to meet customer requirements as good as possible.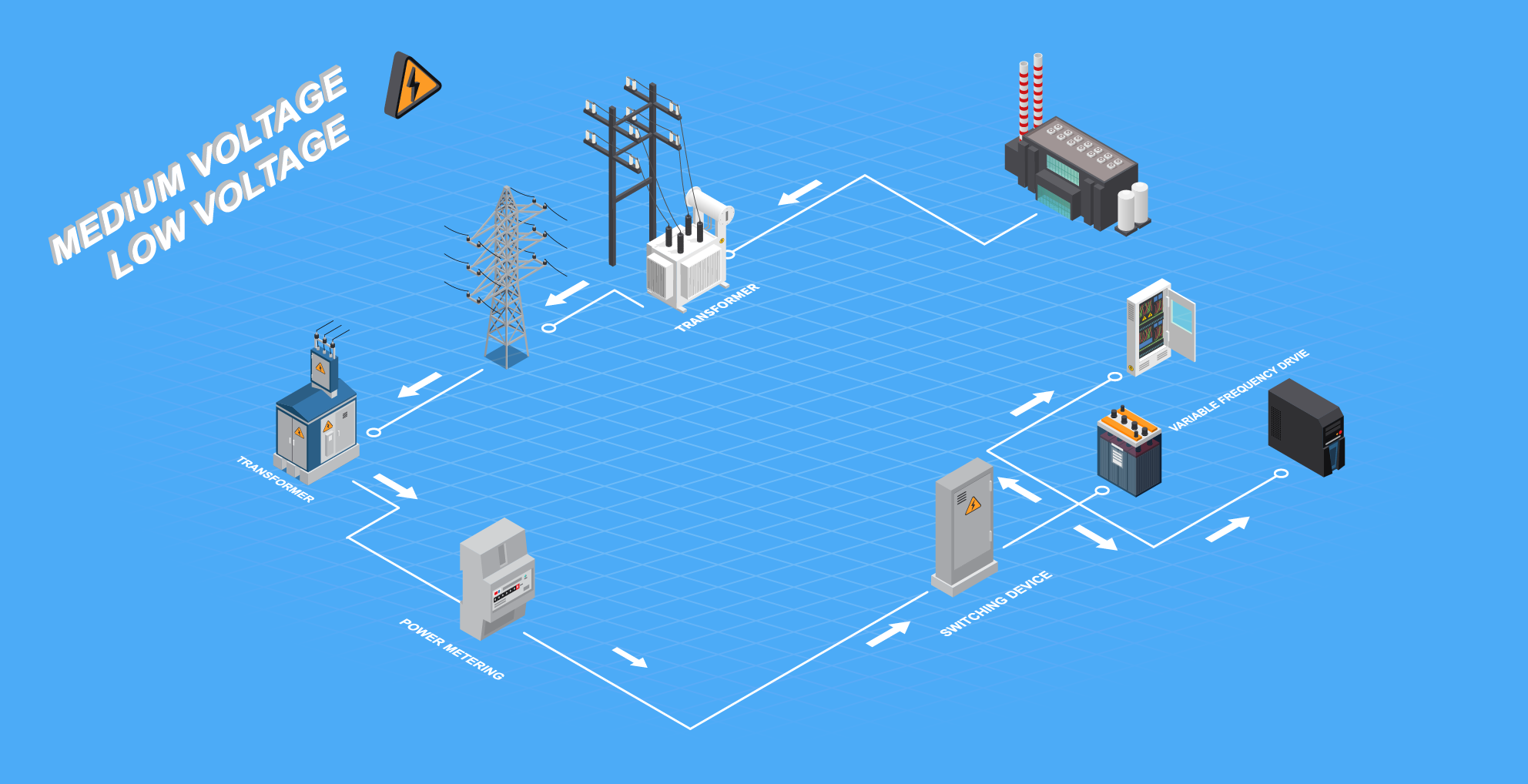 Medium voltage and Low voltage system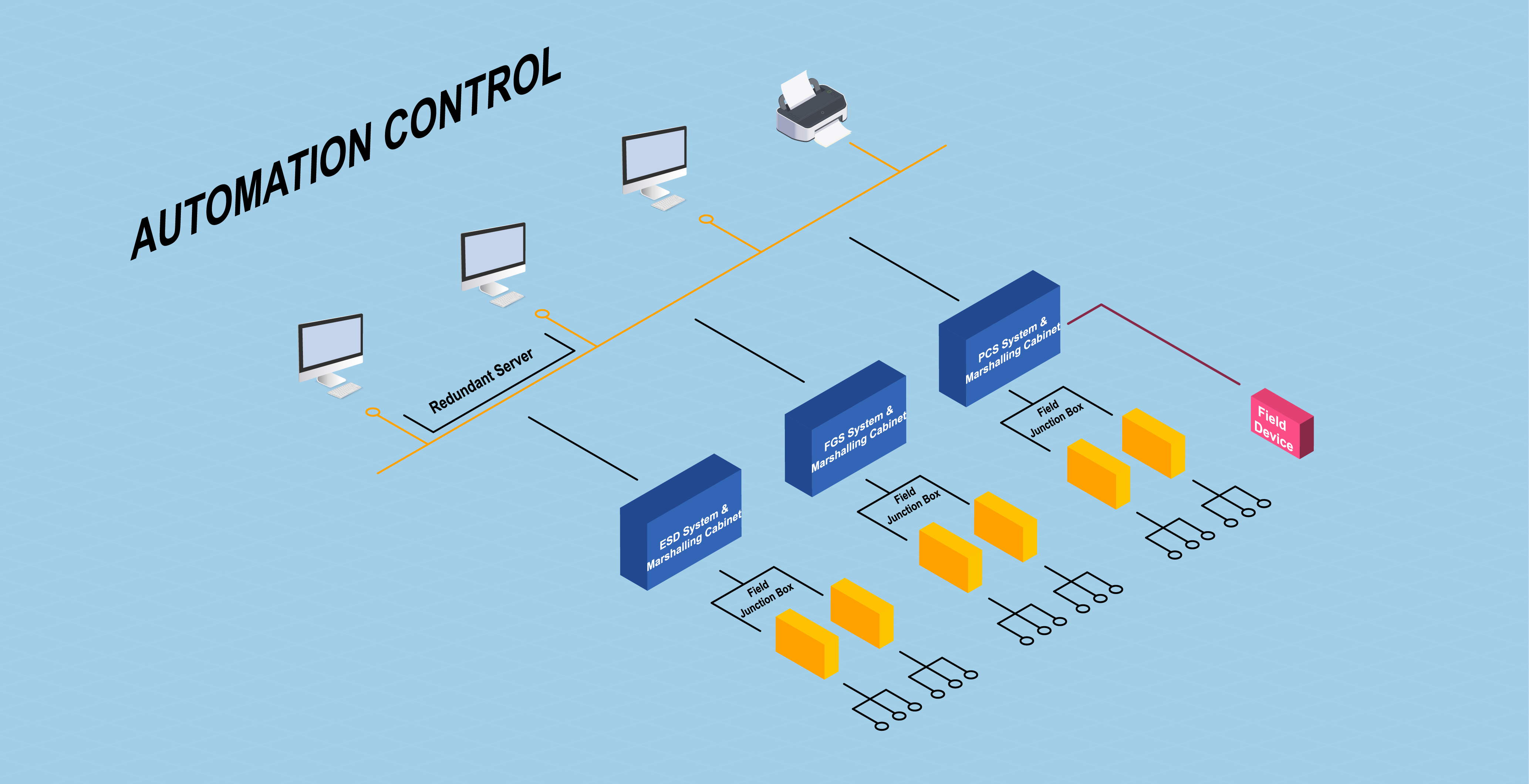 Automation Control system