Data transmission and management software
Data monitoring and management software (TTT-EMS) is software which is installed on the server of a management agency or monitoring unit to receive measurement data from environmental monitoring systems. The software is a useful tool to help enforce and optimize the timeline, check, control and monitor the sources of waste disposal as well as environmental quality.
The software must comply with current regulations, specifically – Circular 10/2021/TT-BTNMT dated 30th June 2021, on providing for environmental monitoring techniques and management of environmental quality monitoring information and data, with some basic features as follows:
Access and observe parameters of monitoring stations anytime, anywhere.

Display the location of monitoring stations on the map.

Display parameters in the form of tables and graphs.

Authorization and security.

Warn when over threshold, lost connection.

Export reports when the threshold is exceeded, the connection to the station is lost.

Export monitoring results report (excel file on parameter value, pdf file on parameter value chart).

Save the action log of users.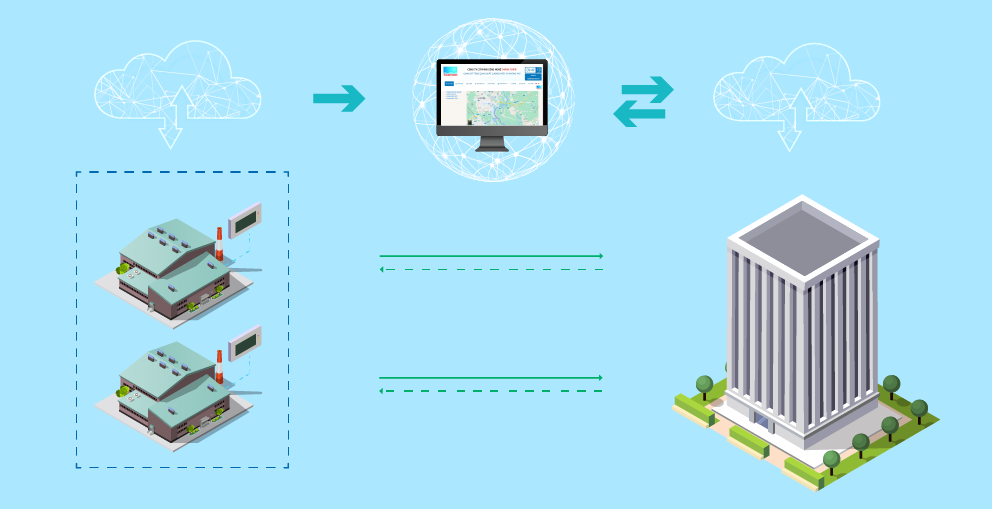 The overall of system configuration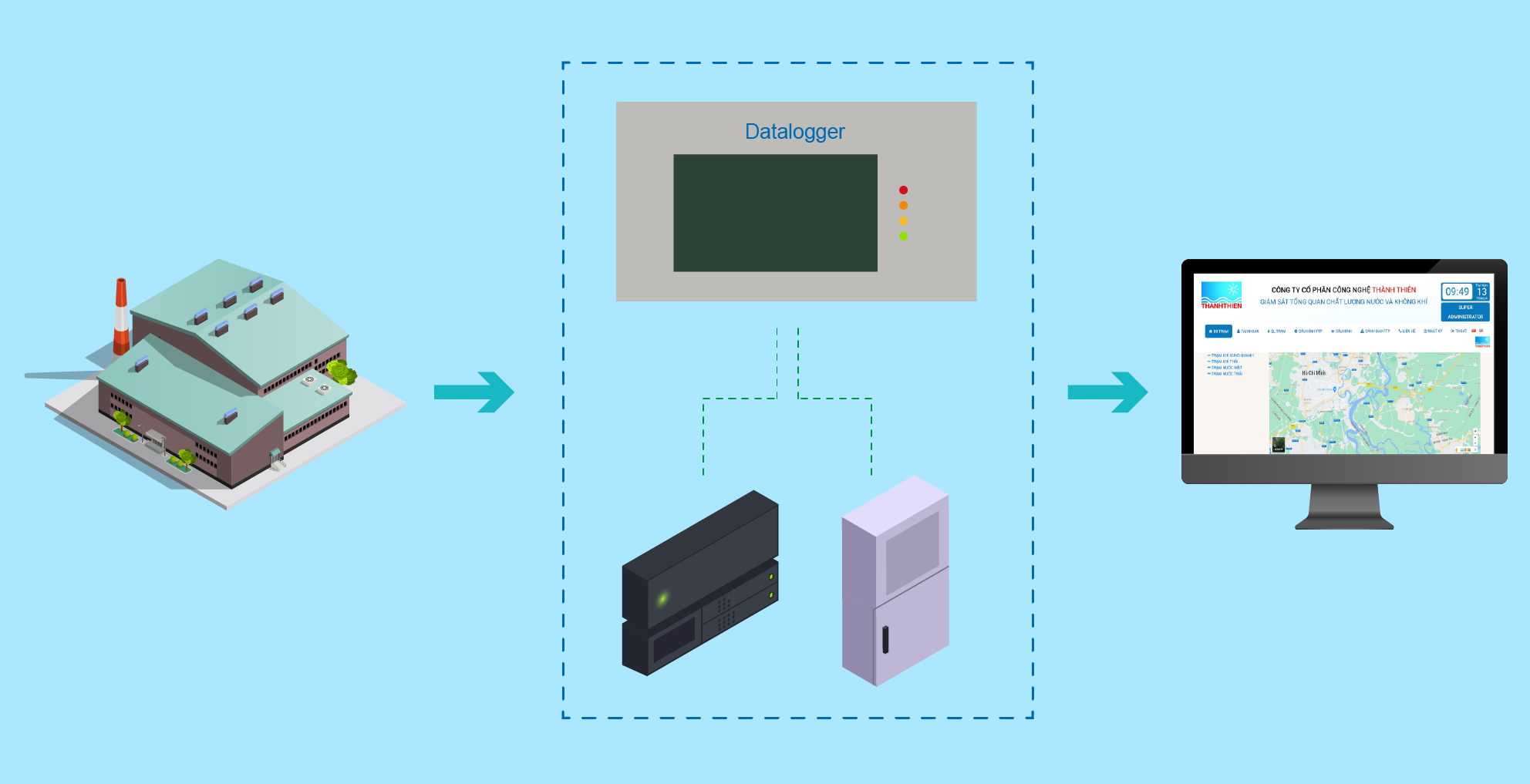 Detailed of system configuration for a typical station